Since yesterday's solar eclipse, I've been singing Aquarius and Good Morning Starshine from the 1960s musical, "Hair." It's more like the music has been on repeat in my head since this astronomical event, but I'm pretty sure at any given moment I could easily break into song with some well-choreographed hand motions. (I proudly and annoyingly still know all the words to that and several other solar and lunar-inspired tunes after performing in a college sorority music competition dressed as the peace-loving, bohemian hippies. Who's with me AGDs?!)
But that feeling of peace, love and beauty the musical portrays is exactly how it felt yesterday experiencing the total solar eclipse. Unbelievable!
We drove to Lake Keowee in South Carolina to experience totality. We'd read what would happen as the moon completely covered the sun, but until you're standing there watching day turn to night, listening to crickets start chirping, and viewing nighttime stars in the sky, you really have no idea. It was awe-inspiring! For a brief moment, REM's song,"It's the End of the World As We Know It," popped in my head, but only because the moment was so other-worldly.
For a photographer, the moments leading up to totality produced gorgeous light. I didn't worry with trying to photograph the actual eclipse because I knew photographers with much fancier and definitely more expensive equipment could do it justice. Instead, I focused on the people, those who one day will say, "We were HERE, with THEM, when the total solar eclipse happened!"
How cool is that?!
And it's started…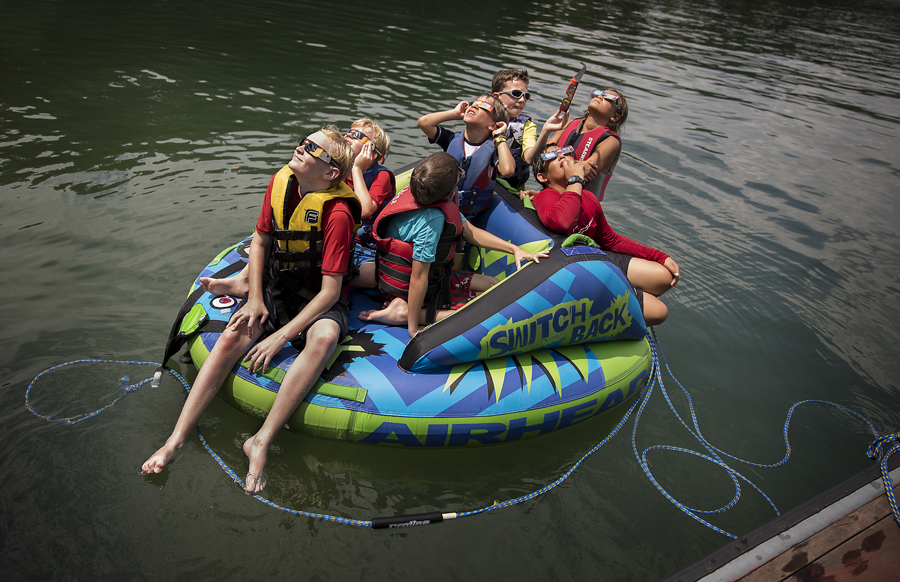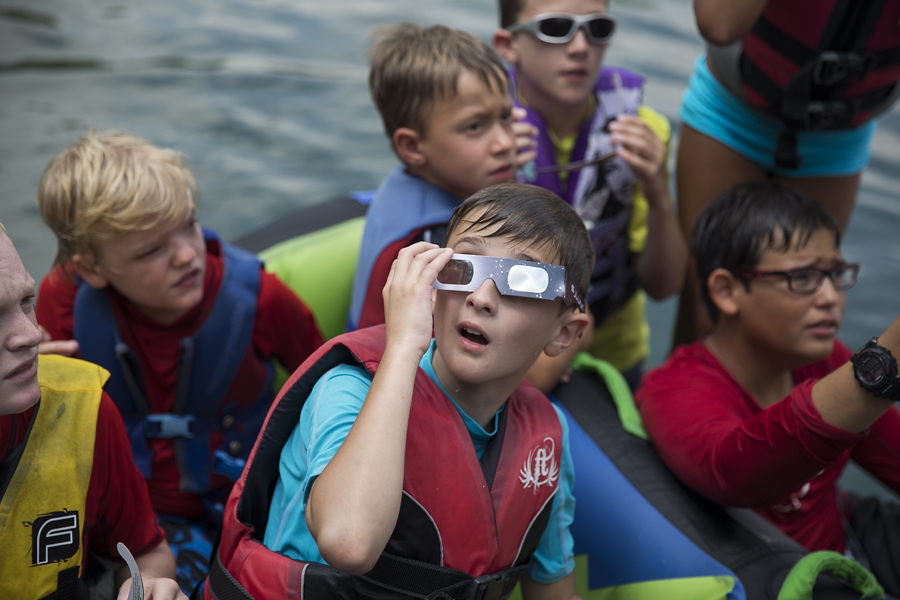 Trying to find the best spot for viewing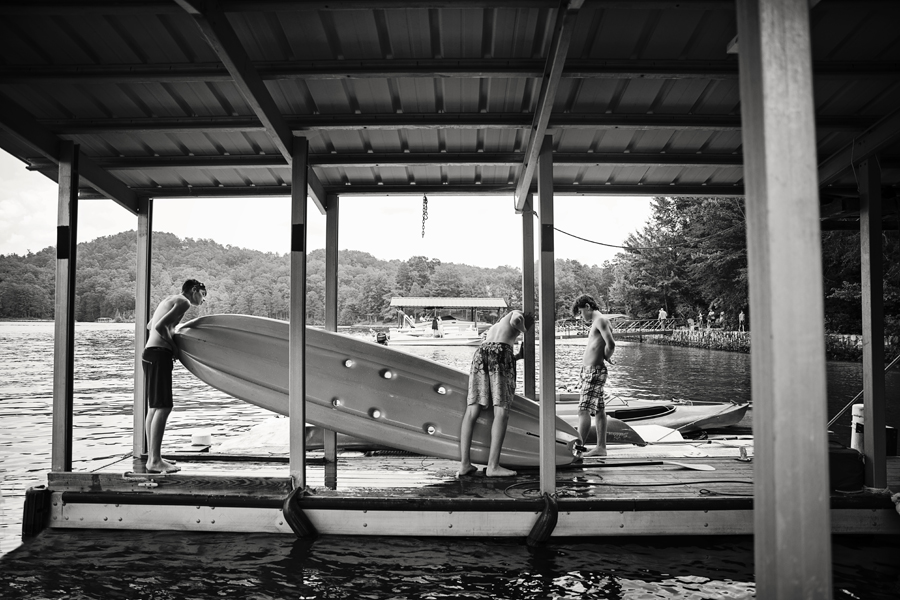 The shadows were amazing






Trying the homemade, cereal box viewer




Solar glasses, lunar beer




Trying best to capture the light…gorgeous