Yep, you guessed it! Another rowing regatta post! But before you quickly close out the window, please stick with me because this time…we got fog!
"Oh, we got fog, right there in Secret City, right there in Secret City…with a capital F and that rhymes with…" (Never mind. Sometimes you need a brief Music Man break when you stare at a computer editing all day.)
But aren't you excited?! Probably not, and I'm pretty sure I was the only one clicking my sneaker heels in joy, but fog is just so darn pretty for pictures!
I'd envisioned this stunning photo of rowers carrying boats silhouetted against thick, white mist. It was sure to be beautiful. And it was sure to not happen thanks to a delay in the start due to poor visibility. The boats weren't moving off their stands and I was left wandering the shores, camera in hand, hoping for something to happen. It did, when a volunteer decided to sweep the dock. It wasn't exactly high-quality subject matter but he did "pop" with his broom in hand against the misty backdrop.
This weekend's regatta was held in Oak Ridge, TN, known as the birthplace of the atomic bomb. It's also called "Secret City" because of the town's remote location and top-secret role as the largest of the three cities involved in the Manhattan Project. Many of the residents who moved there for this reason were unaware of what was actually being built. The town's history is fascinating and definitely worth touring more once we return for another regatta.
But this trip focused on the event at Melton Lake. Asheville Youth Rowing did great earning several gold medals. And once the fog lifted, the weather was beautiful. It was a long day, REALLY long, but also REALLY worth it.
Early morning start, waiting out the fog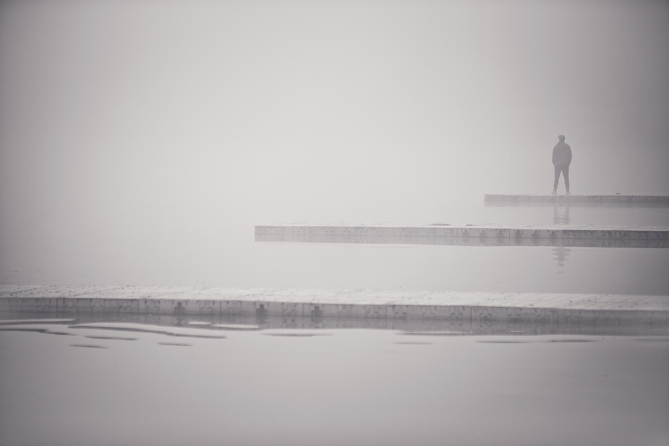 Rowers assembling the boats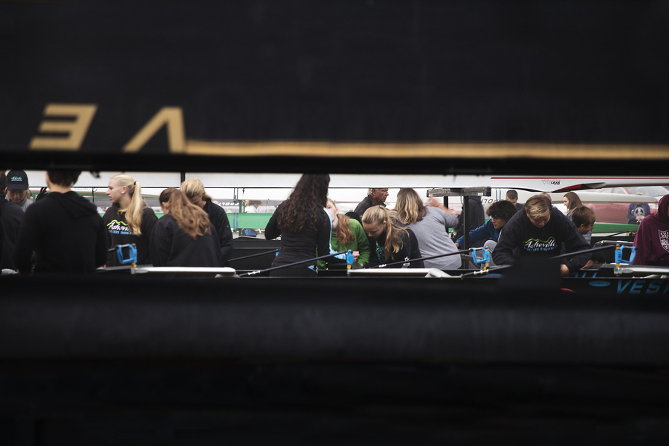 Race volunteers preparing the launch site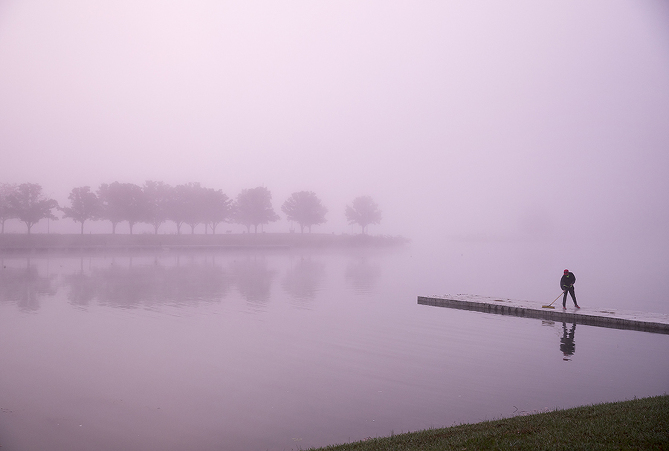 Asheville Youth Rowing waiting out the fog






First lesson for a new crew parent- you can tell the teams apart by their oars




First teams on the water heading out to the start


Little brother relaxing in the Eno


Picnic area at Melton Lake park


Another little brother and pup waiting on a race


The novice 8-man boat coming in for the gold


Little brother on the playground




One of the Asheville Youth Rowing varsity 8-man boats


The Asheville novice 8-man boat passing a competitor


Cheering on the last boats of the day


And sailing er…rowing into the sunset