I saw the title of this post on a t-shirt worn by another team at last weekend's Chattanooga Head Race. Pretty clever AND a good synopsis of another fun, rowing weekend. (You were warned there would be more rowing blog posts. You were warned.)
On Friday, we headed to Chattanooga with Asheville Youth Rowing for a full day of crew competition on Saturday. Now this was a great venue! It was my first trip back to Chattanooga since visiting with my family when I was the same age as my oldest. Yikes! The city has changed and grown into a super accessible, pedestrian-friendly destination. No need to "See Rock City." There was plenty to do downtown.
The regatta was held on the Tennessee River which runs right through the city. It was a beautiful spot to watch the rowers in action. This is all still a learning experience for me so rowing veterans, pardon me if I use the wrong lingo. But I do now know that the rowers launch their boats and paddle 5000 meters (or 3.1 miles) to the starting line. And then, you guessed it, they race back 3.1 miles. Three miles of serious, strenuous, heart-pounding exercise!!! I hurt just typing this.
Chattanooga was also perfect for entertaining the little brother who was "so bored!" at the last regatta in High Point, NC.  Apparently, the "World's Largest Bureau" in High Point wasn't exciting enough for the little man. (Insert eye roll.) So in between his big brother's races, we visited the Tennessee Aquarium, right behind where the rowing team tents were set up.
After touring both aquarium buildings (the ocean building was better than the river building if you're curious), we headed back for the last race and awards ceremony. Another successful event!
Rowers meet at the venue at 7 a.m., before the sun is up, to unload boats.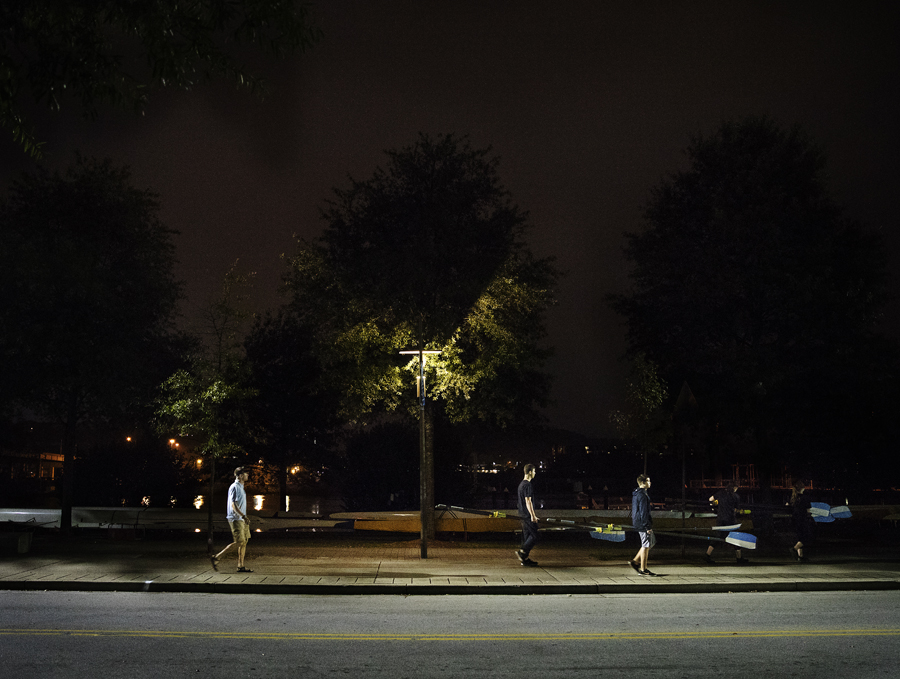 The Walnut Street Bridge is still lit up as the sun starts to rise.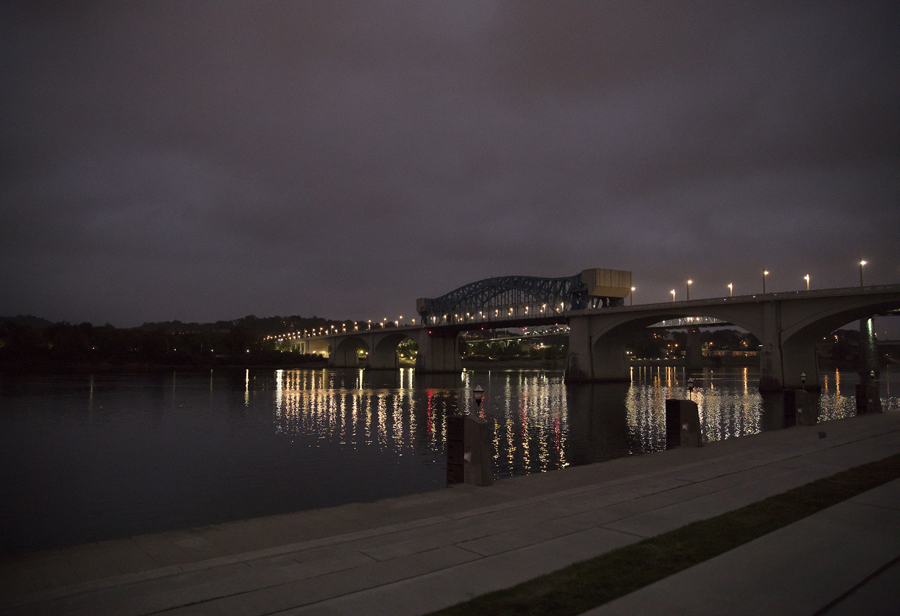 The first races finish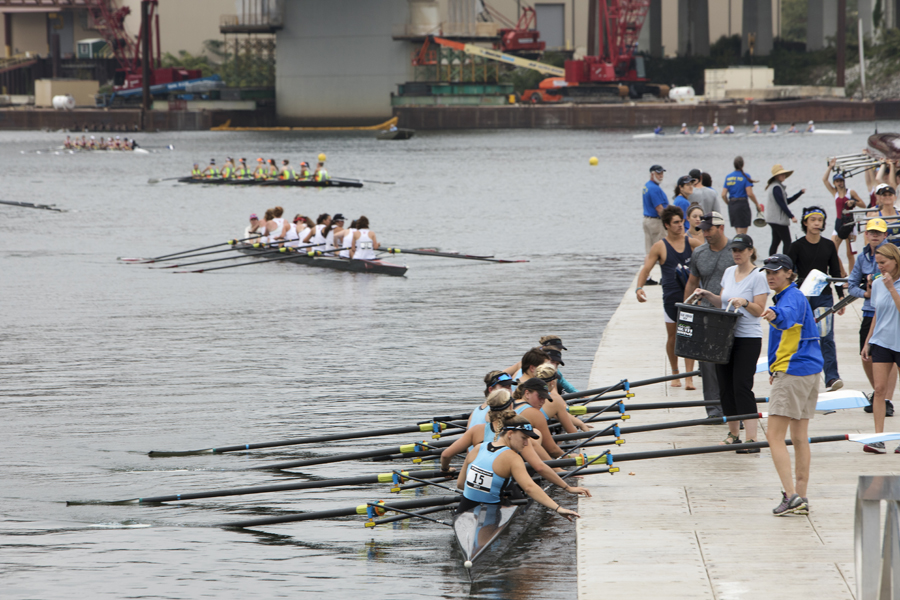 Families set up below team tents to watch the races


My guy's boat next to the team they passed. They took home gold!


Taking a break between races to visit the aquarium


Petting a stingray that was begging to be petted…how sweet is that face?!


The ocean side of the Tennessee Aquarium






Walking across the pedestrian bridge for a different angle of the rowers




The women's varsity boat making their way to the finish line




The men's varsity boat


My oldest and his four-man boat almost to the finish line








One last activity for the little brother – the water steps!


And his finale…sliding down the stairs!