One thing I love about photography is exploring new places and situations through a lens. Take this past weekend's rowing regatta. It made me just a wee bit "snap happy" as I strolled the city park taking photos of rowers while humming that very fitting nursery rhyme tune.
My oldest son joined the area rowing team at the start of summer. This sport is new to our family. We're from Arkansas. And though we lived on a 35,000-acre lake, rowing is not exactly a middle America, deep south sport. The closest we came to paddling was using our hands to get back to the pontoon as we floated on a foam tube.
I've seen rowing in movies featuring Ivy Leagues institutions but never considered it a sport my sons could try…until we moved to Asheville. This quirky town, once again, has happily surprised us. The city has its very own rowing program for middle school and high school students – Asheville Youth Rowing. There's a beautiful boat house on Lake Julian in south Asheville. Coaches are top-notch and the program is amazing. Most importantly, my son loves it. He gets to sit in a boat with his friends and work hard. It makes this mom happy.
So this past weekend, we attended his first rowing regatta. We traveled up the road to High Point, NC for a full day of cheering on the boats. I had no idea what to expect.
Arriving on site at 7 a.m., made for perfect light for a photographer. The long, lean boats looked really cool through my lens and the colors just popped. Of course my rower wasn't pleased to see his mother, camera in hand, stalking athletes as they carried the boats to launch. But too bad! It was a fun place to photograph and I wasn't going to miss it!
(We even made use of the break between races to leave and check out the World's Largest Bureau in High Point. Yes, it exists. And I'm pretty sure we're the only rowing family to make that trek.)
So enjoy this quick peek at our first regatta. And be forewarned, there WILL be many more photos in future posts from other regattas. I'm definitely a fan now.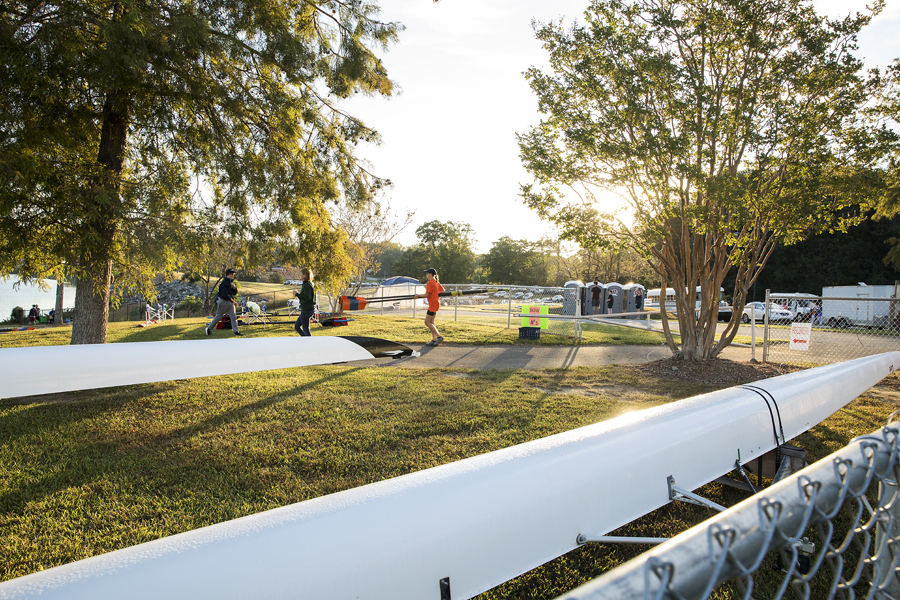 Teams carrying boats and oars to the launch area

Setting up chairs in the early morning as the sun rises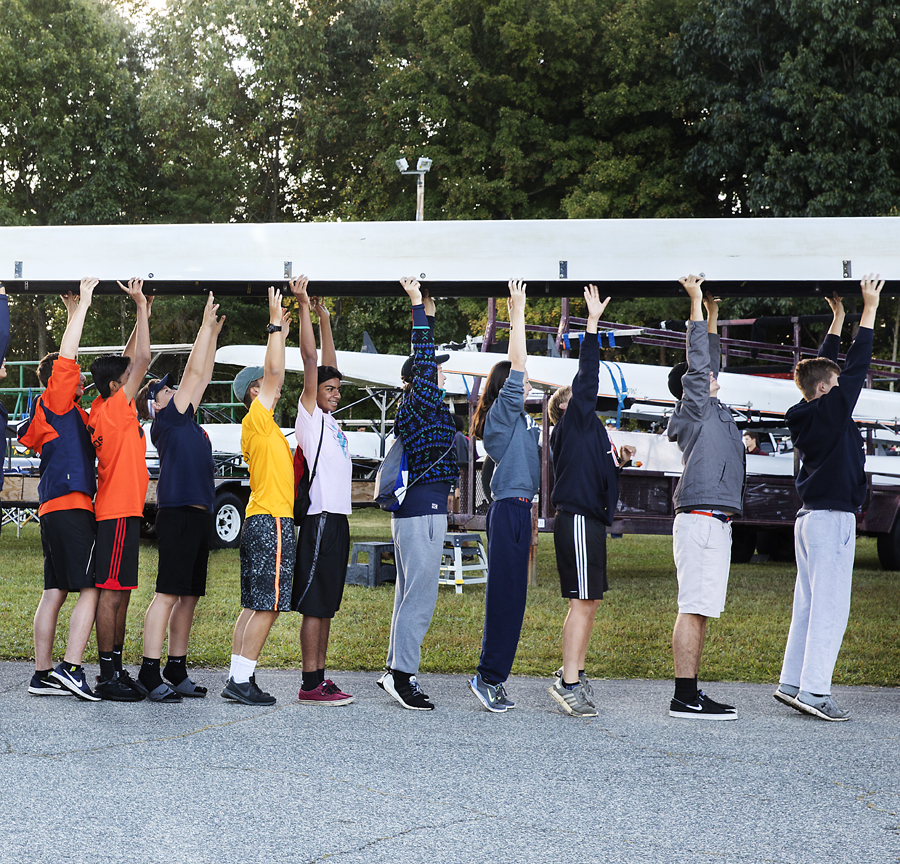 Teams unloading boats


Same scene at every school sports event, just a different view


Oars ready for rowers


Women's team lining up for their first race


My oldest getting ready for his very first race


Men's varsity team coming in after crossing the finish line


Quick break to visit the World's Largest Bureau


Lining up at the launch area


Inspection before their race


Pushing off from the shore to row to the start


Little brother is over it all and hides under the blanket


Some of the last races finish