It was the last race of the season this past weekend at the Head of the South regatta in Augusta, Georgia. Called HOTS for short, this regatta held on the Savannah River in no way lived up to its toasty namesake. It was cold and by cold, I mean COLD. The temperature was a brisk 40 degrees with a windchill of 32 degrees when I dropped off my rower at 7 a.m.
I wandered through the event as the sun was rising, taking full advantage of the beautiful light for photos. The sky did not disappoint. The clouds were stunning as rowers from several states unloaded boats and carried oars to the launching area.
Once the regatta began, rowers paddled upstream dressed in winter caps, coats and ear muffs only to discard it all for the race. Imagine rowing full speed down a river of icy water dressed only in a unitard. These kids are studs.
Our boats from Asheville Youth Rowing, once again, did amazing. It was a fun end to our very first rowing season. And we can't wait to start again in spring! Warmer weather would be nice. 😉
Way to go, Asheville!
Riverfront Marina, Augusta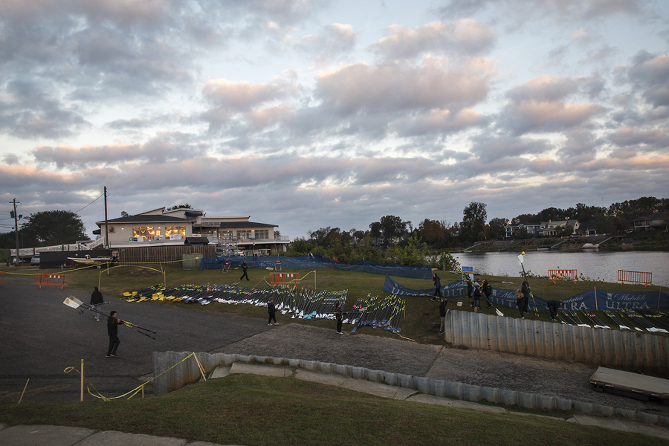 Asheville Youth rowers getting ready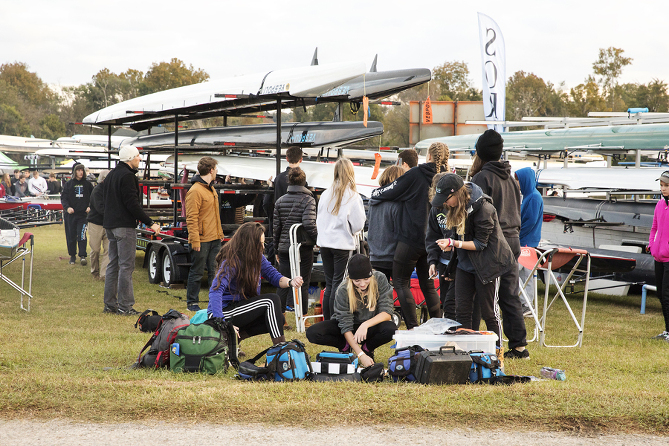 Regattas always seem to be pet-friendly


Red boat, green porta potties…




Asheville boats


Spectators on the dock


Rowers relaxing between races


Asheville Youth Rowing men's varsity boat


More dogs and another team's shoe bucket holding shoes while rowers are on the water


Asheville's novice 8-man boat heading to the start




The novice boat rowing their way to gold (yes, that's my kid's boat)